Powerful Pressure Jet like No Other!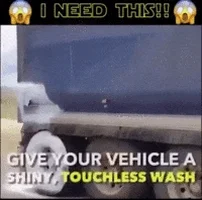 Save time & effort cleaning up outside with this pressure washer!
Don't want to spend 1 hour cleaning your car or garden? Try this 2-in-1 High-Pressure Washer, you won't regret it!
It removes dirt buildup and molds on wood, aluminum, vinyl siding, concrete foundations, brick, stone and much more. Restore luster like the professional cleaning service does!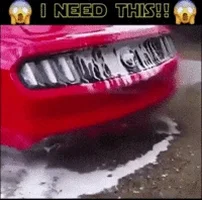 You can now wash your car and patio effortlessly without scrubbing. Guaranteed to be safe on any surface and will not strip wood, car paint or clear coat.
Safely clean all dirty surfaces including:
Wood
Brick
Concrete
Sidings
Plastic
Glass 
& more
FEATURES:
✅ High-Pressure Wash: Transform your regular garden hose into a powerful jet pressure stream. Perfect for cleaning dirty sidewalks, car, wooden deck, fences, brick walls and more.
✅ Fits Standard Hose: Fits all ¾" standard garden hoses and other sizes with standard 1" female hose connectors.
✅ Adjustable Nozzles: High impact jet nozzle for rinsing off stain and dirt. Gentle fan nozzle is great for washing a large area.
✅ Detachable Hose: Remove the long hose for short distance cleaning.
✅ High-Quality Brass: Designed with rust-proof and corrosion-resistant materials.
PRODUCT SPECIFICATION:
✅ Length: 30cm, 48cm, and 56cm
PACKAGE INCLUDES:
✅ 1 x 2-in-1 High Pressure Washer 2.0