An innovative and Convenient design you will love!
The only way to keep track of your AirPods at all times! Our 2 in 1 case!

The very first AirPod Phone Case, created through a blend of technology and intricate design.  Offering convenience, protection and style!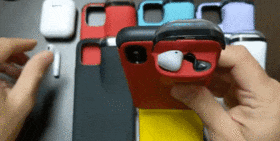 Our Airpod Phone Case™ will help you keep your devices in an all-in-one, easy to use, case that can keep up with your busy lifestyle.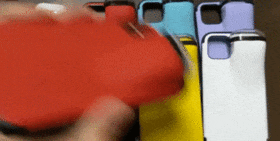 The case made of
soft skin silicone
+ headset protection plastic + soft microfiber lining, which
prevents your phone from slipping
out of your hand, and is
shock resistant.
.
Our simple and sophisticated design is the perfect accessory that works as Iphone case AND AirPod case. It keeps your little music buddy handy at all times. No need to ruffle through your bag or purse!
The form of the silicone case fits snugly  over the volume buttons, side button, and curves of your device without adding bulk.
So not only does it look great, it's built to protect your iPhone from scratches and drops.
Features
✅2-in-1 design, conveniently have your airpods and phone stored in one case.
✅Precisely fits the contour, easy to access all ports and features, supporting wireless charging. Without adding bulk


✅Accompanied by a transparent door with a magnetic door lock magnetic door lock that keeps your pods visible, safe and secure.


✅Soft liquid silicone materials make for a anti-slip grip and comfortable holding.

Specifications
✅Weight: 55g
✅Material: Silicone, Plastic + Soft Microfiber Lining
✅Colors: Multiple
Package Includes
✅1pc 2-in-1 Phone Case (wireless headset Not Included)