HANDS-FREE ULTRASONIC AUTOMATIC TOOTHBRUSH!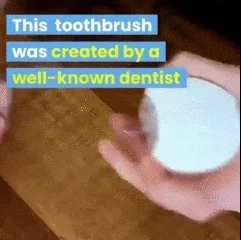 Ideal for anyone who is rushed in the morning and wants to effectively clean their teeth in just seconds...
Intelligent fully Auto-electric Toothbrush & Advanced Photo-catalytic Toothpaste come together for a 360 Degree Full Cleanse. 
The perfect combination of brushing and whitening, giving the teeth a 360-degree cleaning effect in the EASIEST way possible!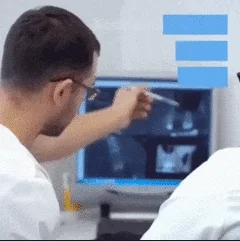 Removes plaque and stops bacteria to reduce cavities and freshen breath. Safe & Easy to Use.
Unique U-shaped brush head can quickly and thoroughly clean the surface and in between the teeth at the same time (360° clean).
Eliminate 99.99% of bacteria inside the oral cavity, and provide dental health protection.  
Four modes (Soft cleaning mode/ Strong cleaning mode/ Massage gum mode/ Whitening mode), along with a silicone brush head which is 100% hypo allergenic.
HOW TO USE 360° Ultrasonic Intelligent Toothbrush:
1) Apply
Add 4 dots of our AB Toothpaste along the top & bottom of the brush head.

2) Press
Place it in your mouth & choose your desired ultrasonic vibration setting.

3) Grip and Move
Grip and move the AutoBrush back and forth for a deeper clean.

4) Rinse and Clean
Spit and rinse as usual. Use warm or hot water to rinse the brush head.

Features
✅It's waterproof to prevent the battery connectors from rusting.
✅Intelligent Memory & Timer, It includes a battery indicator light so you know how much charge is remaining.

✅It also massages your gums for much better oral health. It helps eliminate bad breath and bleeding gums.
✅Higher frequency of vibrations to get rid of even more plaque and bacteria!

✅ Wireless charging dock. 15 hour run time, 3 hours charging (Must be dry when charging) auto brush

Specifications
✅ Color: white/black/pink/blue
✅ Material: silicon+ABS
✅ Angle: 360 degrees 
✅ Charge:USB charging interface, wireless inductive charging base
✅ Product size: about 1.2*2.6*4.5in
✅ charge time: 90 minutes
✅ Modes: four modes(Soft cleaning mode/Strong cleaning mode/Massage gum mode/Whitening mode)
Product Includes
✅ 1 x Electric toothbrush